The Consortium of Social Cooperatives Sisyphus over the years has gained significant experience in the field of childcare services management and design intended as an educational environment in which a team of full-blown experience professionals.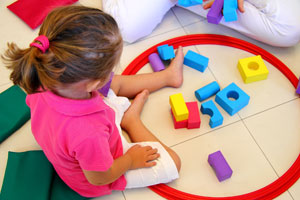 In Catania, Misterbianco, Ragusa, Giarratana and Chiaramonte Gulfi we handle 6 kindergartens to provide services for children between three months and three years, promoting projects aimed at supporting the real well-being and integral development of the individual.
Today assured to 236 minors global un'assitenza in a relational and playful environment in which the child is able to grow serenely progressing in the perception of himself, in a constant dialogue with adults and peers.
The Consortium Sisyphus soon realize two additional kindergartens for the municipalities of Ragusa and Monterosso Almo.
Sisyphus intent to strengthen the child care focusing on quality and satisfaction of families and institutions